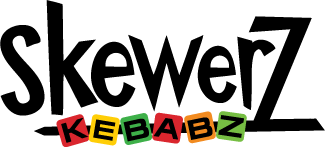 More than Just Kebabs for Cannington
2012-12-20 1:36:04 PM
Westfield Carousel in Cannington is the latest centre to get 'Skewered' with the opening of Skewerz Kebabz in the food court last week.
READ MORE...

Midland Mad for Mediterranean
2012-12-20 11:03:37 AM
Slicing, dicing and sizzling their way into food courts around Australia, Skewerz Kebabz has now opened at Midland Gate Shopping Centre. READ MORE...


Garden City Gets Skewered
2012-10-30 11:05:00 AM
The latest dining sensation to launch in Western Australia has now arrived in Garden City Shopping Centre in Booragoon. Skewerz Kebabz opened in the Garden City Food Court recently and has been providing customers with a variety of fresh and exotic dining options to get their tongues wagging. Previously trading as The Kebab Co, the Garden City Skewerz is the third store to open in Western Australia since the brandís revitalization earlier this year. READ MORE....


Taste of Mediterranean in Innaloo
2012-10-30 11:00:00 AM
Customers at Westfield Innaloo Shopping Centre have been treated to the taste of the Mediterranean with the highly anticipated opening of Skewerz Kebabz recently. Skewerz Kebabz has been taking Perth by storm, having already opened 3 new stores in the last couple of months before the Innaloo opening. Franchise Support Manager, Kylie Mishra says that it was about time the shoppers at Innaloo were given a taste of the fresh and exciting dining experience. READ MORE....


Taste of Mediterranean in Mandurah
2012-09-04 1:33:00 PM
Launching in Centro Mandurah last week, Skewerz Kebabz has taken customers on a culinary journey to the Mediterranean with fresh and exotic dining options. Much more than just a Kebab shop, Skewerz offers a wide variety of menu items from Saladz, Grillerz, Skewerz and much more. READ MORE....


Townsville Gets Skewered
2012-07-31 8:00:00 AM
The Townsville community has been treated to a taste of the Mediterranean with the unveiling of the stateís first Skewerz Kebabz store last Friday. Part of the $180 million redevelopment at Stockland Townsville, the Skewerz Kebabz store is the result of months of menu development and product testing. READ MORE....


Aktiv Group Adds Skewerz
2012-07-20 7:25:23 AM
The Aktiv group, owners of the popular Bucking Bull Roast & Grill franchise and the se7en Gourmet Takeaway concept, have introduced a new franchised brand to launch on the Australian Market, Skewerz Kebabz. READ MORE....